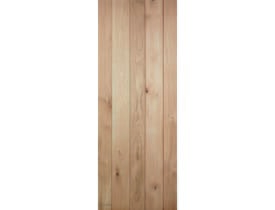 Solid Oak
£148.50
Solid Oak
From £202.50 - £216.00
The Express Doors Direct Planked Internal Doors Range
Our traditional oak ledged and braced planked doors are some of our all-time favourite doors. Their rustic good looks, hardy oak construction and classic thick cut panels combine to create a truly timeless door that looks fantastic in any setting.
Manufactured from 40mm thick engineered white oak these doors are seriously substantial and provide great value for money. Whether you're converting a farmhouse or just looking to inject a little dose of country living in to your home, you can't go wrong with these internal doors.
So why not have a click around our available planked doors, and see what catches your fancy. If at any point you require any assistance or friendly and helpful team are more than happy to answer questions, offer advice, or just have a bit of a chat, please do contact us.