1500mm Anthracite Black Aluminium Sliding Doors Lh Sliding / Rh Fixed
Aluminium Sliding Doors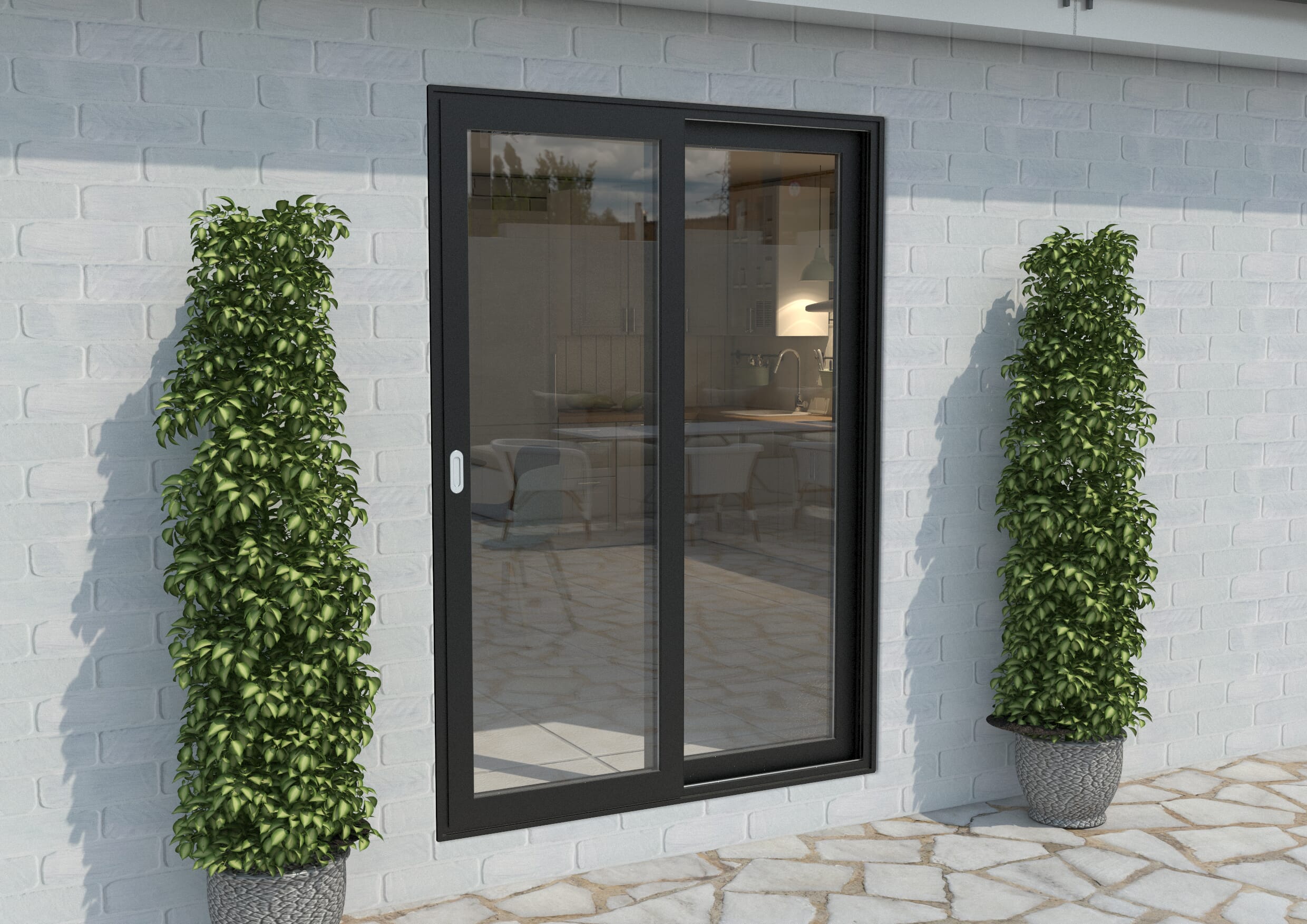 1500mm (5ft) Patio Door
Opening Size
1505 x 2105mm
Outer Frame Size
1490 x 2090mm
£2,119.00
Product Description
The move towards dark colours in external windows and doors, has increased in popularity over the last year or so. Climadoor introduced this ultra sleek Black External sliding patio door offer to fill the gap in the market. These Satin black Sliding Patio doors, manufacured in thermally broken aluminium, have significant benefits over timber and UPVC in that the metal base doesnt expand and contract like UPVC, and the coating doesnt break down quickly like with dark opaque paint finishes on timber. These Really modern Sliding Patio doors are contemporary in design, and offer long life performance and low maintenance, whilst giving great views from your home, with the large open panes of glass. Available with fixed and sliding panels, these Black Aluminiuk Sliding doors look really stylish in moderm kitchen / living room extentions where you want to let the outside in, maximising the opening space, without taking up garden space with doors that are open. The finishing touch is added with the Brushed Stainless steel pull handle internally which adds that final touch of real class. Climadoor Black Aluminium sliding doors offer great quality at realistic prices, and on a 3-4 week manufacturing lead time. Special sizes are available on request.
Technical Specifications
Brickwork Opening
1505x2105mm
Outer Frame Size
1490x2090mm
Size
1500mm (5ft)
Finish
Black
Material
Thermally Broken Aluminium
Security
5 Point Multipoint Locking
Hardware
Brushed Stainless Steel
U-Value
1.6
Cill Spec
No Cill
Brand
Climadoor
Code
BLAALISLI1500LHSRHF
If you require any specialist advice or information regarding any of our products, please call us on 0115 838 9905.
Why Choose Express Doors Direct?