Patio Doors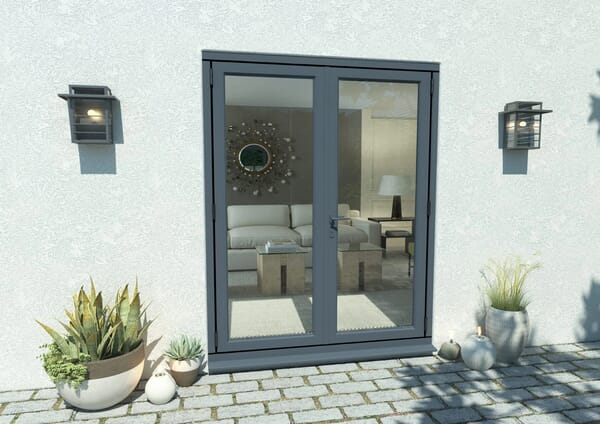 Express Doors Direct stock a wide range of external French patio doors. Choose from unfinished, white primed, or fully finished doors starting at just £499.99 per set.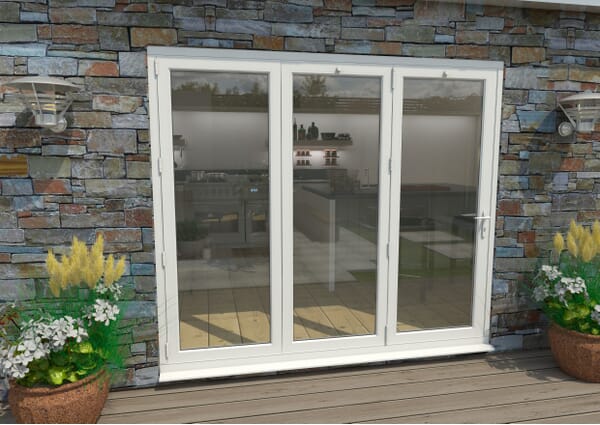 Let the outside in with our wide range of external bifold patio doors in oak, aluminium & timber. High quality, great value & fast delivery.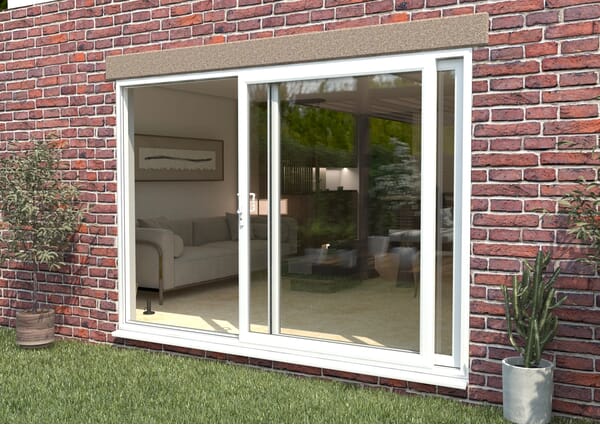 A wide selection of grey, white or black sliding patio doors in either uPVC or Aluminium. Shop online at Express Doors Direct.
All Patio Doors
The Express Doors Direct Patio Doors Range
Let the light flood through your home with a striking set of patio doors.
Your doors really can change the feel of your home. Extra natural light and views of your garden can lift your mood, and easy access to outdoor space can make your living area feel larger. Our high quality, double glazed exterior patio doors help create a light and bright view. With a variety of styles, you'll be spoilt for choice. Choose from a range of colours, materials, and styles to suit your home. From white uPVC double doors to grey aluminium bifold doors, you can find a design that's just right.
What is the difference between patio doors and French doors?
French doors are just one type of patio door. The difference between these and other types of patio door is the way they open. French doors are simply double doors that open with a hinge mechanism rather than sliding or folding using a track.
What is the best sliding glass patio door?
The best sliding glass patio door for you depends on your needs. Bifold patio doors have a folding motion to create seamless access to your garden. Sliding patio doors may have a glass panel that doesn't open fully, creating a slight barrier to the outside.
Are patio doors energy efficient?
Yes! We aim to give you the best exterior doors and that means a focus on energy efficiency. All our products are double glazed and thermally efficient.
How much do patio doors cost?
Our patio door prices start from just £499.99 inc vat. But the price is just the start. Adding glazed patio doors can actually add value to your home.
Whether you're looking for contemporary or traditional doors, we have plenty of options to suit. You can be assured of quality and security when you shop from our range. Find the ideal patio doors to suit your home and garden today.